Examples of Successful Book Cover Designs
Have you walked through a book store and a beautiful book cover captures your attention? Good design has the power to draw the reader's eye, sparking emotions intended to communicate by the writer and designer. 
By now, almost everyone knows about the old saying "Don't judge a book by its cover" but that's far beyond the truth. Undermining the importance of having a great book cover can be detrimental to how your book fairs on the shelves among hundreds of other books.
If you're an author planning to release a novel or a tome, know that a book cover is part of the experience you want to tell your readers.
In this piece, we'll break down the importance of having a good book cover and give examples of the most successful book covers that made a remarkable impact on their readers.
Looking for a designer that will breathe life into your vision? Work with the leading graphic design companies on Top Design Firms.
Need help selecting a company?
Based on your budget, timeline, and specifications we can help you build a shortlist of companies that perfectly matches your project needs. Get started by submitting your project details.
Get Started
The Cover Matters
First impressions are crucial, and book cover designs are what decides that — not the acknowledgment, table of contents, or introduction. The cover is the very first thing that readers will see and remember along with the title. It is an essential part of the branding and marketing of the book to its target readers.
A good book cover design conveys emotions like curiosity, marvel, and excitement. It builds the reader's desire and lures them to pick up the book.
Truth is, a boring or poorly designed book will do more harm than good.
A survey conducted by The Book Smugglers found that 79% of their respondents agree that book covers play a significant role when deciding to make a purchase.
Covers can build loyalty among readers, becoming part of their core memory as they enjoy your work, helping them make a deeper connection with your story. Beautiful book covers are a source of pride for any writer and their fans.
What to Consider When Designing a Book Cover
Book covers are artistic representations of the story. With that in mind, successful book cover designs don't necessarily need to be straightforward. They can be vague or abstract, and it will all depend on the creative vision of the writer.
When designing a book cover, the 4 main elements you need to consider are:
Imagery – Typically, imagery is what gives the potential reader a glimpse of the story, serving as the focal point. It's not meant to give away or spoil the story, but rather be a strong symbol that can get the reader's attention. For example, a sci-fi novel usually has futuristic or science-inspired images.
Typography – It's not often that we find books that don't have their title on their cover. Determining the right typography is crucial. Typically, fantasy and romance novels have the freedom to use elaborate fonts while more serious stories go with minimalist modern fonts.
Color – In graphic design, color psychology is a big factor that should be heavily considered. Different colors invoke specific emotions, and the most prominent color you use for the design can already communicate with the readers.
Layout – The book cover layout ties all three aforementioned design elements together, blending them into a cohesive and beautiful design. To create the perfect layout, understanding your story and your target audience is key.
The best book covers balance every element, have great color schemes, and includes crucial information like the author's name and the book title. 
10 Examples of Successful Book Cover Designs
Knowing all the important design factors is one thing, but applying them to a good book cover is another. Now that you know why the cover matters, here are 10 examples of successful book covers:
Jurassic Park by Michael Chrichton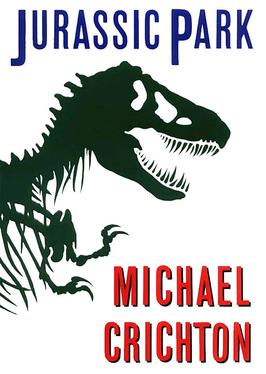 Jurassic Park is an entertainment icon both on the silver screen and on book pages. It is a science fiction action novel that is loved by many. The book cover is simple yet effective and successful, with a two-dimensional Tyrannosaurus Rex that makes use of the white space available. The book is not just instantly recognizable, it also sparked the curiosity of many readers about the lives of dinosaurs.
I'm Glad My Mom Died by Jannette McCurdy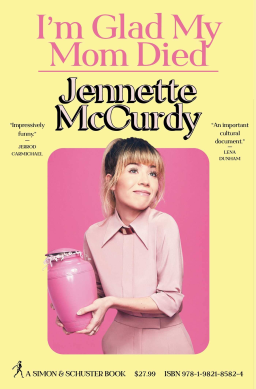 Compared to Jurassic Park, I'm Glad My Mom Died is a new book published in 2022 and was written by former actress, writer, and director, Jennette McCurdy. What makes this cover successful already? The book is a fun read, hilarious yet heartbreaking, and the title and book design complement her story. In an interview with Entertainment Weekly, McCurdy says that the color palette and imagery capture the humor in tragedy she shares in her memoir.
The Great Gatsby by F. Scott Fitzgerald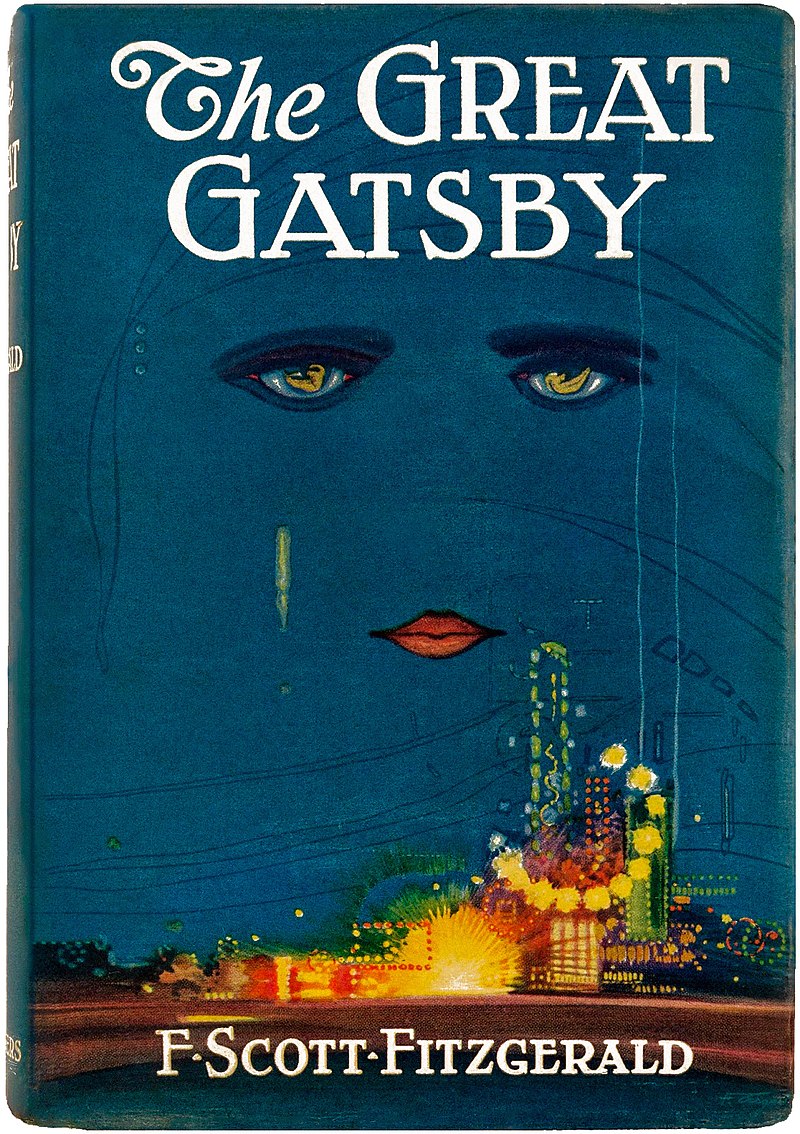 Set on Long Island during the Jazz Age, The Great Gatsby is a classic novel written by F. Scott Fitzgerald and was published back in 1925. The book cover is a face but with only a pair of eyes and lips, floating above the rich color of the city at night time. It is considered one of the most famous book covers in American literature, a masterpiece that still inspires designers and authors to this day.
The Godfather by Mario Puzo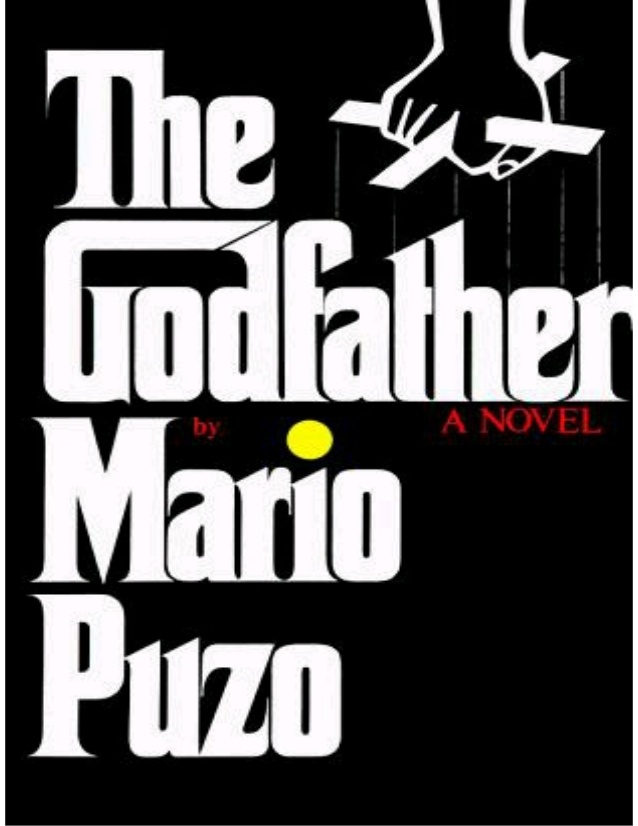 Published in 1969, Mario Puzo's The Godfather is an iconic crime novel that details the fictional life of a Mafia family in New York City. The cover design immediately communicates the power and control the godfather had over the mafia's massive empire. It shows puppet strings over a black background, representing how he orchestrated and oversaw how the story goes.
Jaws by Peter Benchley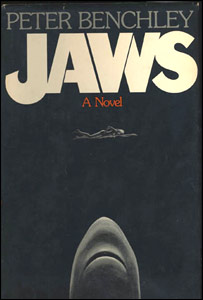 Another icon in the entertainment industry, Jaws is a novel-turned-movie that tells the tale of a great white shark that preyed on a small resort town. What made this book cover successful is its impact on an entire generation of readers. The book cover struck concern and even fear for the depths of the ocean and the sharks that live among us. Although humans have harmed significantly more sharks than sharks have, this story sparked fear in the hearts of readers and watchers, showing just how powerful the design is.
Song of Solomon by Toni Morrison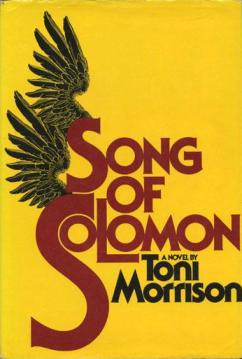 Published in 1977, Song of Solomon is a book written by American author, Toni Morrison. The award-winning novel follows the life of an African-American man living in the state of Michigan and was released at the height of the Black Power movement. It is a powerful book and its cover draws inspiration from biblical and mythological traditions.
Instructions for a Funeral: Stories by David Means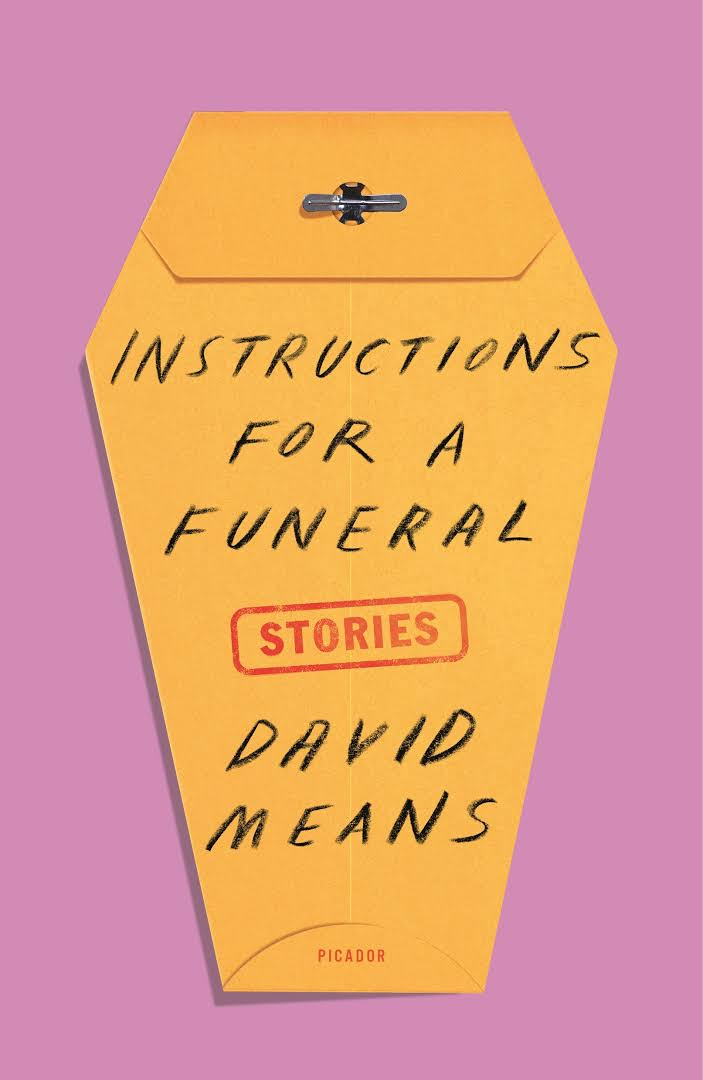 Written by David Means and published back in 2019, Instructions for a Funeral: Stories is a collection of heartbreaking and provocative tales. The book cover design may appear unassuming at first glance, but that's the beauty of it. The colors aren't what the average person expects when thinking about a funeral, and the image selected is symbolic — a letter shaped like a coffin. The design sparks curiosity and lures the reader into picking up the novel.
Invisible Man by Ralph Ellison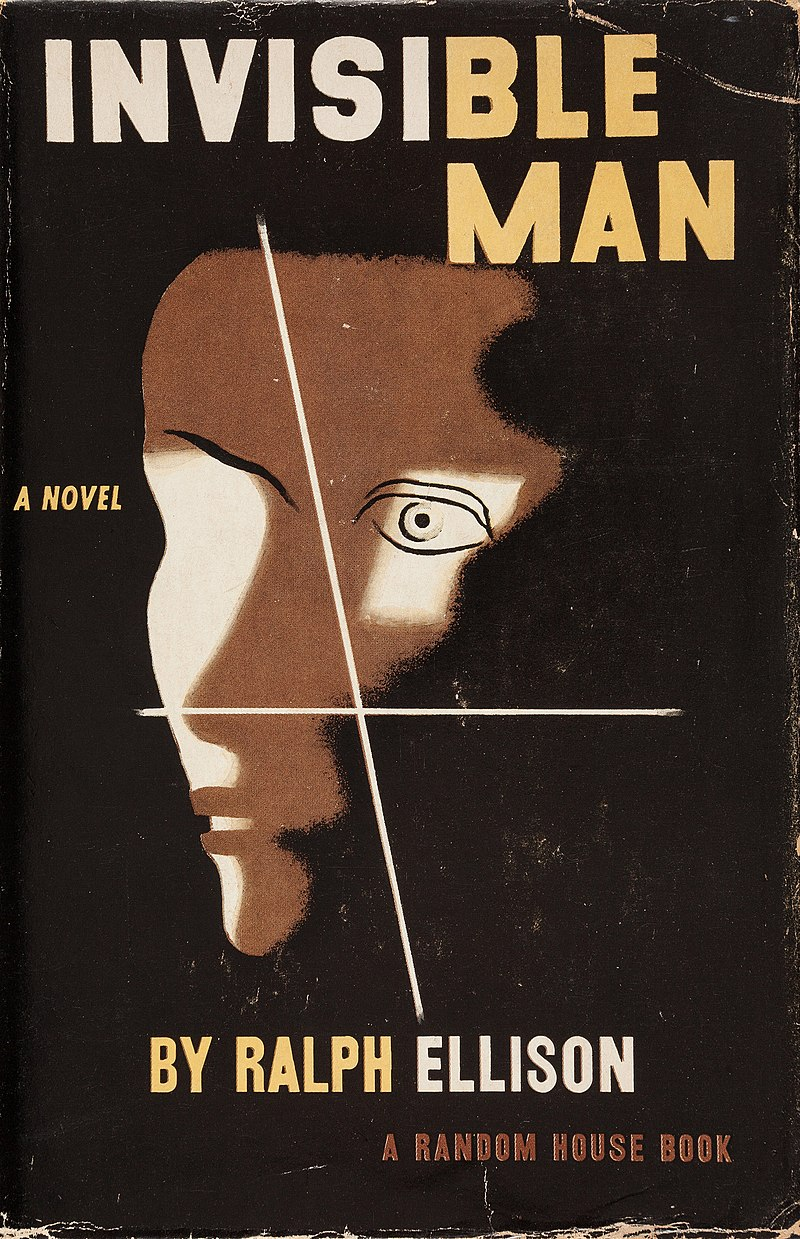 Ralph Ellison's Invisible Man is an enigmatic novel that tackles social and intellectual issues that Black Americans faced during the 20th century. The tale follows a young Black man who feels lost in the world. Although the newest edition's cover isn't as powerful, the first edition was revolutionary. It shows a powerful and representative illustration of a man that is fading into the background, capturing the struggle that the author shares.
The Harry Potter Series by JK Rowling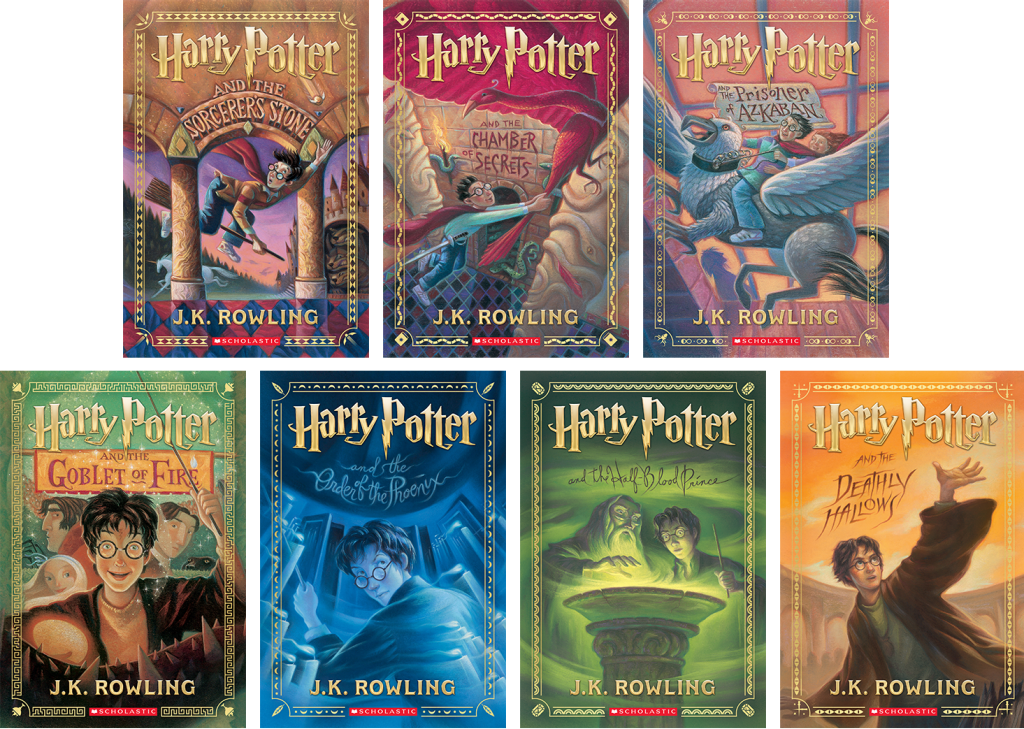 Knowing the audience of the book is key to designing a successful book cover, and that's what the Harry Potter series accomplishes. Written by British author, J.K. Rowling, the 7-series books tell the tale of a young wizard, Harry Potter, and his journey through the world of wizards and witchcraft. The books are engraved in the hearts and minds of many readers, young and old. The cover designs capture the theme and how Harry's life progressed through the years.
Percy Jackson & the Olympians Series by Rick Riordan

Another novel series that made a lasting impact on its readers, Percy Jackson & the Olympians by Rick Riordan is coming of age novel that tells the adventures of the titular protagonist. The story is set in a fictional world with Greek Gods and mythological creatures and Percy Jackson finds out that he is half god and half human. The book cover design is treasured by readers, and some even consider it as their introduction to Greek mythology.
People DO Judge Books by Their Covers
Having an eye-catching book cover design is pointless if the story isn't written masterfully. However, the design is the first thing that the reader notice, so don't take them lightly. The art contributes to what makes bestsellers, the best sellers.
Look at your favorite book and examine its design. Does it look like a template? Does it have the main character at the front? Does the typeface connect with the story? Ask these questions and maybe you'll get design ideas of your own.
As profound as the saying, "Don't judge a book by its cover", it's not the reality — and every one of us is guilty of judging a book by its cover art. If you want to have your new book stand out on the shelf, take your time considering its design. Don't hesitate to draw inspiration from these successful book cover designs but don't limit yourself to creating one that fits the artistic direction of your story.
Planning to publish a book anytime soon?  Stock photos won't cut it of course! You can use editors like Canva and Photoshop to get the job done if you want but it's highly recommended to work with a designer that knows to create a professional book cover design. Get in touch with the top graphic designers on Visual Objects right away!
Additional Reading:
Need help selecting a company?
Based on your budget, timeline, and specifications we can help you build a shortlist of companies that perfectly matches your project needs. Get started by submitting your project details.
Get Started