Website Redesign Checklist: 5 Trends to Consider
Half of consumers (50%) believe that a website design is important to a company's brand. Businesses should invest in a website revamp to increase their online presence and meet consumer expectations, according to new survey data from Top Design Firms. This report highlights five essential parts of any website redesign checklist.
You're scrolling through Google looking for the latest TikTok food recipe or new clothes for the post-pandemic summer. Then, an alert pops up on your Apple device. "Your weekly screen time report is in." A sense of dread looms. According to Forbes, the coronavirus pandemic
increased internet usage
by 70%. Consumers aren't the only ones considering how much time they're spending online. To handle this uptick in web traffic, businesses may want to reevaluate their website design. In May 2021, Google is launching an update to
their search ranking system
that considers "page experience," which indicates how a user perceives their experience on a specific web page. With Google testing ways to display visual indicators, companies have to think critically about their website designs.
What is working
? What is driving customers away? This answer varies. Top Design Firms surveyed 500 consumers about their thoughts regarding website designs and visual experiences. We found that half of the respondents think a company's website design is important to their brand.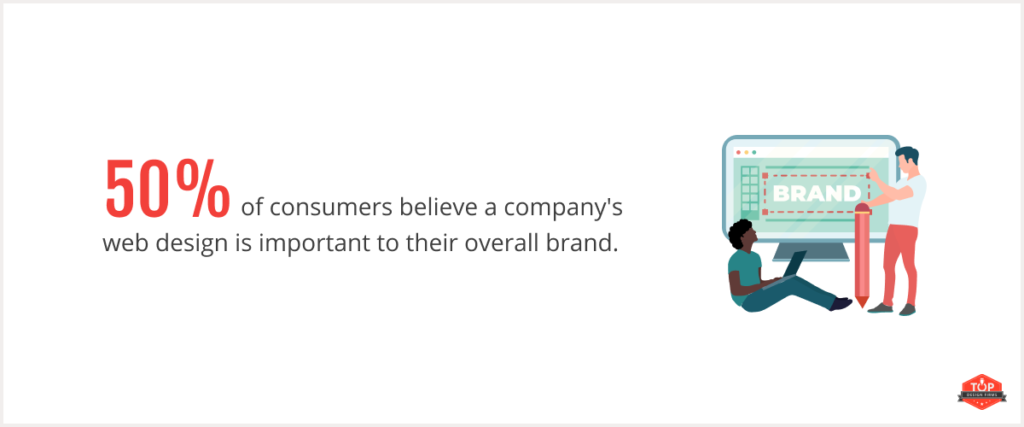 Businesses must employ a "
user-first approach
" when revamping their websites and executing a website redesign checklist.
Our Findings
50% of consumers believe that website design is crucial to a business's brand, suggesting that companies should prioritize web design. 
Photos/images (40%), color (39%), and videos (21%) were the top visual elements consumers appreciate in website design. Businesses should implement these visual elements into design efforts. 
38% of people look at a website's page layout or navigational links when visiting a website for the first time. In comparison, 42% of people would leave a website because of poor functionality, showcasing the need for accessible web designs.
Blue (46%) and green (30%) are the top color preferences for consumers that visit business websites. Companies should focus on using comfortable colors that fit their target audience and messaging. 
Only 18% of consumers look at a website's font styles when visiting their pages for the first time, despite the importance of typography in brand identity.
31% of people think that an engaging user experience is a top priority for website designs. Businesses need to consider their target audience when starting their website revamp.
Website Redesign Checklist
Create a multimedia experience
Think about accessibility
Focus on comfortable colors
Use stylistic fonts
Put consumer experience first
Need help selecting a company?
Based on your budget, timeline, and specifications we can help you build a shortlist of companies that perfectly matches your project needs. Get started by submitting your project details.
Get Started
Step 1: Create a Multimedia Experience
If your website doesn't have a visual element in 2021, your business is going to look like it's stuck in the dial-up era. Consumers appreciate it when businesses have photos or images (40%), color (39%), and videos (21%) on their websites.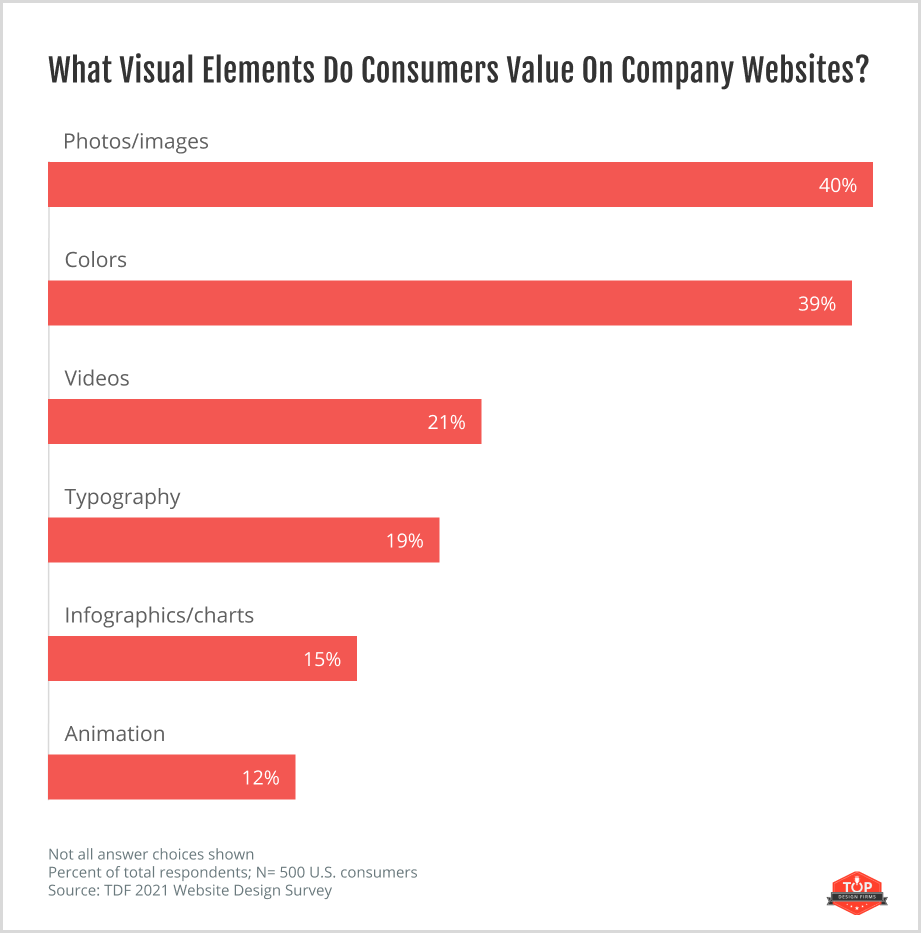 Users also like seeing different types of typography (19%), infographics and charts (15%), and animation (12%) on websites. Jessica Day, co-founder of IdeaScale, an innovation management platform, thinks multimedia is essential to reach as many customers as possible. "It's important to have multiple ways of sharing messages because not everyone is drawn to the same content types," said Day. If your business isn't sure which option works best, think about what your business is trying to sell or promote:
Photos or Images
Two-fifths of consumers (40%) appreciate photography and images on a company's website. Kelly Shoul owns an elopement photography business with her husband. Recently, the pair underwent a website revamp to improve speed, SEO capabilities, and design. Shoul believes that successful businesses must have images or visual elements to attract customers. This is especially true with Shoul's line of work. "You have to show people the work you can create and examples of photography that they can expect," said Shoul. Their homepage is filled with shots of couples in scenic locations all over Colorado.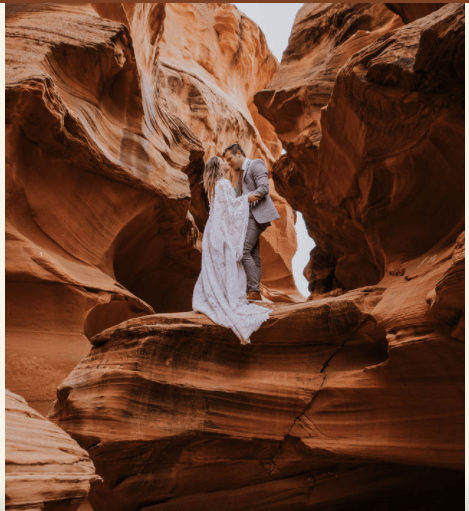 Source: https://inloveandadventure.com/ Their company goal is to help "couples unapologetically get married how they want to." Strong photos and images help companies achieve their business goals by allowing visitors to have an in-depth look into their services.
Color
Color catches the eye first, which is why 39% of consumers believe that color is important to a brand's website. Calloway Cook is the president of Illuminate Labs, an e-commerce dietary supplement company. She believes that Illuminate Labs' website represents the core of its business, and that having the right color scheme is essential to effectively highlighting its brand. "Each of our products has a unique accent color scheme," said Cook. "Our website has other highlight colors to indicate different things." On their homepage, color is used in several areas, drawing user attention to their core business.
Source: https://illuminatelabs.org/ The "shop" button is highlighted in a bright orange hue to hopefully bring users to make purchases. Color is an important visual element for businesses because it can draw attention, showcase brand identity, and promote messaging.
Videos
Over 20% of consumers find that video makes their experience worthwhile when checking out a business's website. Cook's business also uses videos to their advantage. "Consumers love video content if it's high-quality," said Cook. Another highlight on their main page is an explainer video that dives into the supplement market with fun colors and amusing animations.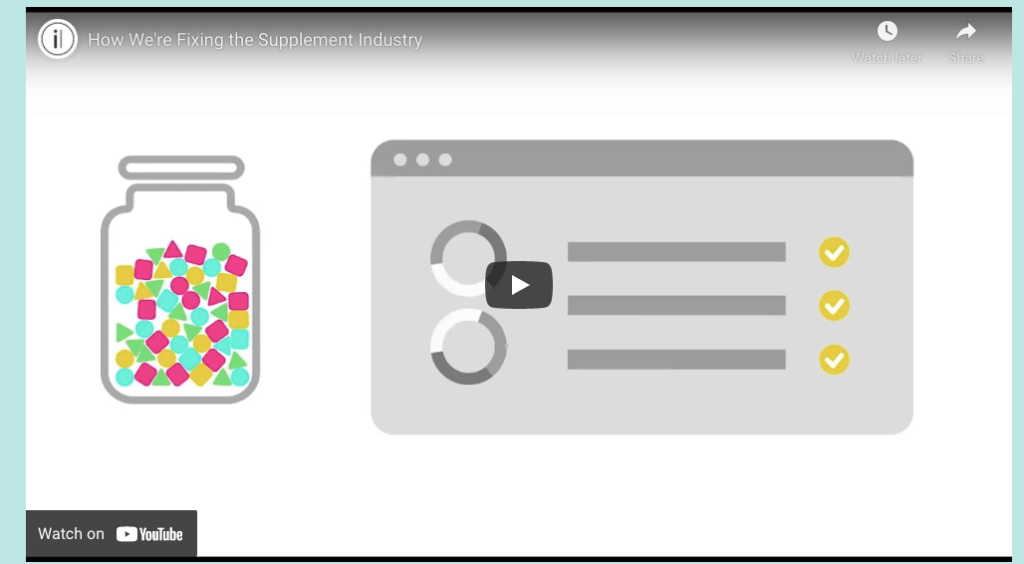 Source: https://illuminatelabs.org/ On each of their product pages, there is an animated video displayed. After adding the videos, Cook has found that their conversion and time spent on page rates have improved significantly. Videos are a valuable resource for businesses looking to showcase their services in an interactive way. When deciding the right multimedia experience for your business, companies must think about what they want to offer in their website revamp.
Step 2: Think About Accessibility
The world wide web is meant to be a free space for anyone with an internet connection – but that isn't always the case. For people with disabilities, navigating and interacting with the internet can be difficult. The importance of making your website accessible for everyone should be part of your website redesign checklist. When looking at a website for the first time, nearly 40% of consumers look at a page's layout or navigational links. "People will make assumptions about your product and services based on how easy or difficult it is to navigate your website," said Day. Harriet Chan, co-founder of CocoFinder, an online search service, felt a redesign of her company's website was necessary. "When CocoFinder redesigned its search service site in 2020, we focused on improving navigability and personalization to ensure visitors could find what they're looking for as quickly and efficiently as possible," said Chan. Along with having an uncluttered page layout, companies have to consider functionality as a whole in their website revamp. 42% of consumers will leave a website because of poor functionality.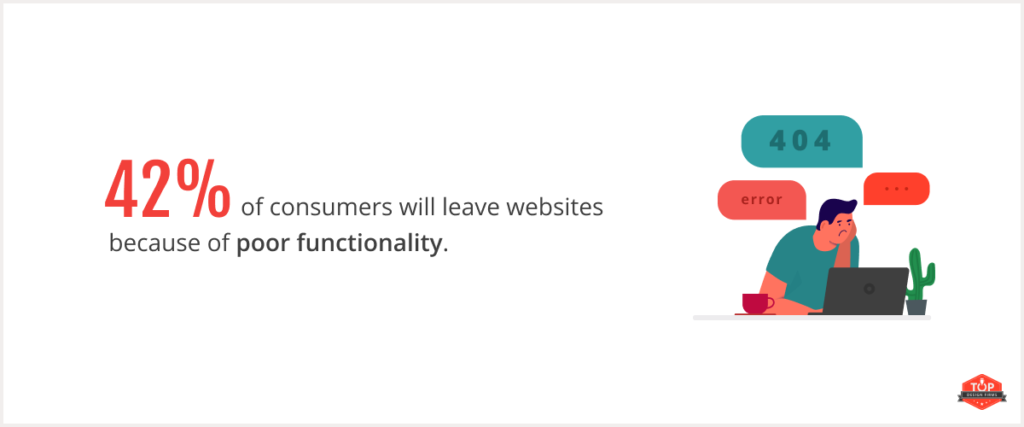 Chan wanted a website that would be easy to navigate for visitors and her internal team. Along with choosing multimedia content and adding smart filters to improve functionality, Chan's team considered accessibility. "An accessible website broadcasts to the world that our business is inclusive, respective of best practices, attentive to all customers, and in line with the times," said Chan. CocoFinder's homepage displays a simple, clearly-labeled form that gives navigational directions.

Source: https://cocofinder.com/ Having these accessible features allows users with cognitive disabilities to focus on the task at hand. HelloFresh's FAQ section factors navigational functionalities with accessibility.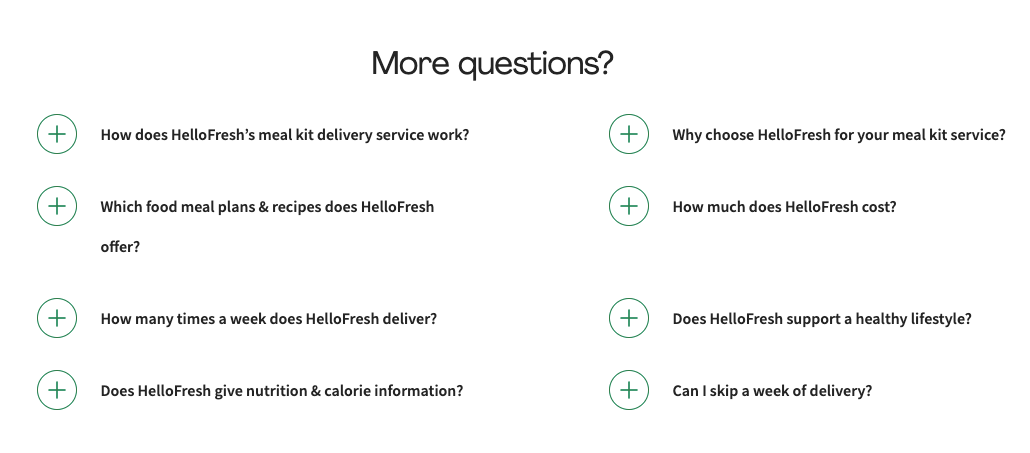 Source: https://www.hellofresh.com/ Along with a simple checklist that is evenly spaced out, there are icons that help readers find the information they're looking for – without the clutter of large amounts of text. In the end, all users can benefit from having an accessible website design with intentional and clear functionalities.
Step 3: Focus on Comfortable Colors
Brand recognition depends on color. 85% of consumers place color as a primary reason for buying particular products. Nearly half of consumers (46%) prefer when businesses use blue in their websites.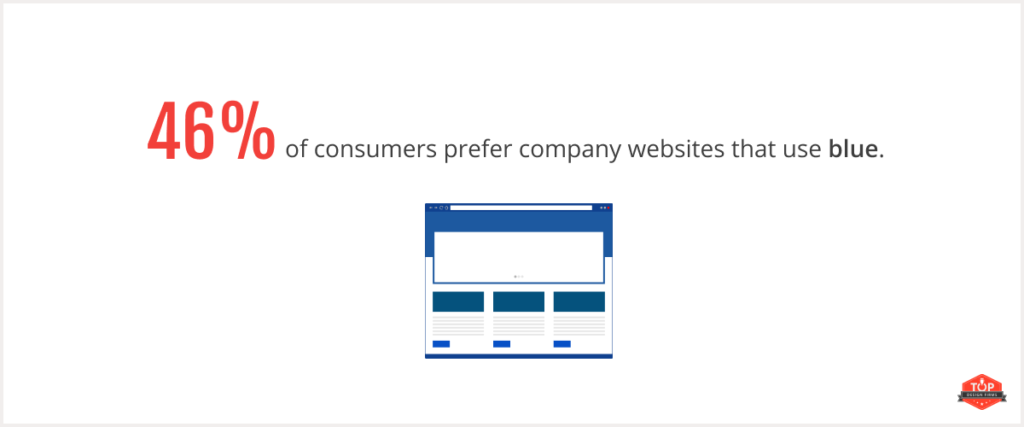 Green (30%) is also a preferred color amongst consumers. Blue is a commonly used color because of the message behind the hue. The color blue is seen as a "color of trust, peace, order, and loyalty." Nick Vasillkaris, CEO & founder of Digital Time Savers, a marketing & advertising strategy company, knew that his business had to create new branding guidelines that followed current design trends. "We wanted our branding and website to symbolize what we are about," said Vasillkaris. "We are aware most people might be unaware of the color symbolism, but the subconscious feelings generated by color mattered to us." Dark blue was one of the colors their team chose to represent their brand.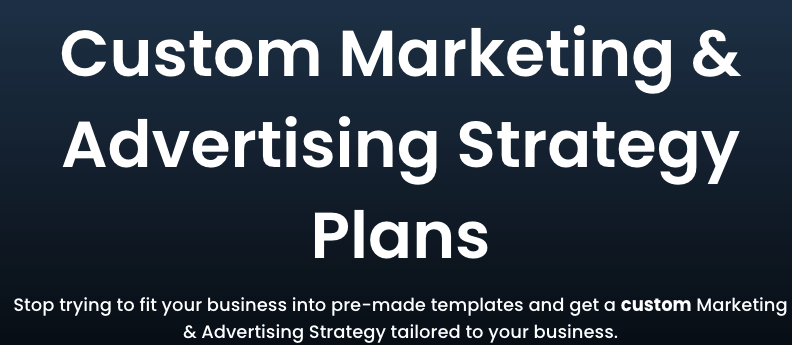 Source: https://digitaltimesavers.com/ That color was chosen because it symbolizes integrity, knowledge, power, and seriousness, which are all company values. Green is one of the easiest colors for humans to process. Some of the world's biggest brands use green to promote their services and products.

Source: Starbucks Green mirrors the perceptions of health and the environment; it is also the color of growth, which appeals to consumers. Colors need to be used in the right way with the correct audience. For example, you wouldn't use dark colors to promote a dollhouse. Jayde Bloomer, a life insurance broker at Protect Line, found that their previous website wasn't focused on their company's true brand identity. One of their first steps was changing their color scheme to something that fit their company's vision. "We changed our color scheme from a very harsh orange and gray to something light and multicolored," said Bloomer. "This way we could give Protect Line a modern and clean look." When thinking about the right color scheme for your business, consider what colors will best inform customers about your brand identity.
Step 4: Use Stylistic Fonts
When users think of website design, they think of colors and images – not text. Color, text, and font all combine to contribute to a business's brand. But despite its importance, consumers aren't often thinking about typography. Only 18% of people are looking for font styles when they visit a website for the first time.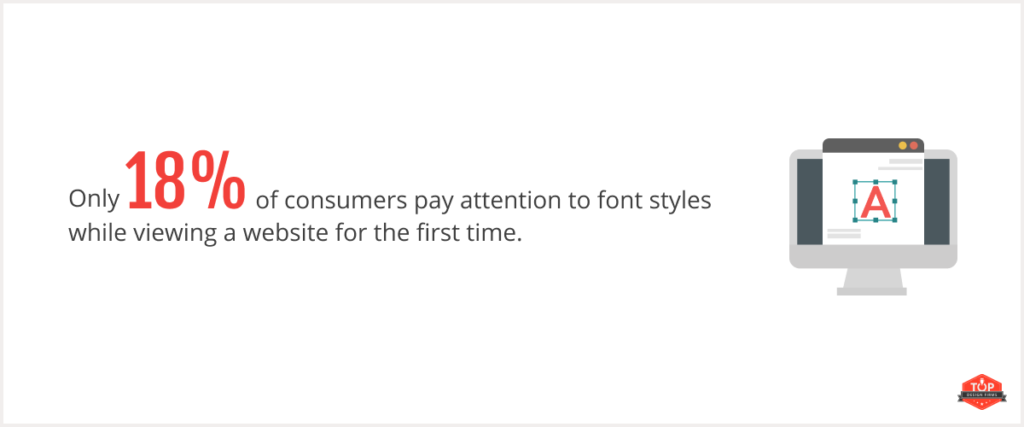 Most users aren't actively evaluating font styles, but choosing the right font is essential to the readability of a site. Using typography in website designs helps make the site more aesthetically pleasing. For Shoul's website redesign, they looked at easy to read fonts that still had personality.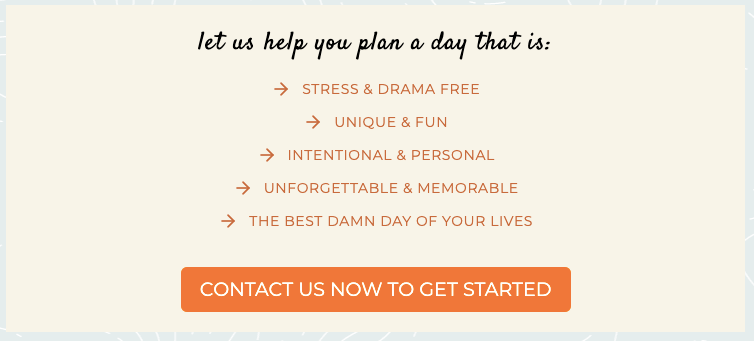 Source: https://inloveandadventure.com/ Shoul and her husband used a variety of font and paired styles that looked good together, which ended up matching their main service page. In this way, choosing a font is similar to choosing a color. Businesses have to sort through a variety of fonts and typefaces in order to determine the right ones for their brand. And if consumers aren't likely to appreciate the right font choice, they are likely to be affected by bad ones. Alex Knight, a marketing director at ValueChain, a smart manufacturing software, says that his business went through an exhaustive list of fonts for their logo, headings, and body text. Knight's team worked closely with a designer to narrow down fonts that matched different areas of the business. He believes that using the wrong font could make the content less impactful or distracting for site visitors. "I think it's very rare that the font is the only bad thing on the website, design-wise," said Knight. Knight thinks businesses should consider their brand message but avoid flashy and flamboyant fonts in regular text. Selecting the right typography could bring your website to the next level.
Step 5: Put Consumer Experience First
The idea of having a 'physical' experience became a foreign concept in 2020. But, the idea of user experience is more important than ever. Thirty-one percent of consumers (31%) believe that an engaging user experience should be a priority when designing a website.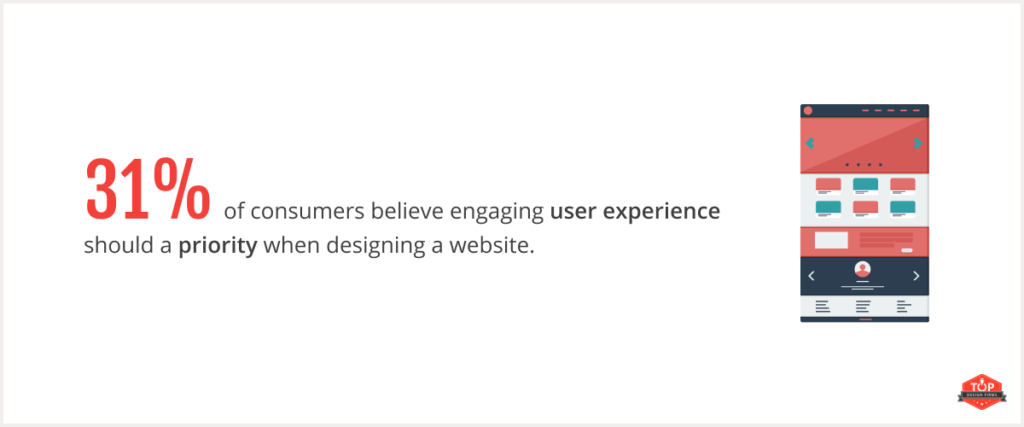 According to usability.gov, user experience "focuses on having a deep understanding of users, what they need, what they value, their abilities, and their limitations." It is important to consider what your target audience wants and values while creating a website redesign checklist. Day believes that a company's website is one of the first opportunities someone has to experience a brand. "If your content is engaging, if the look and feel is inviting, if it's easy to find what you're looking for, then visitors will ascribe these qualities to your product experience," said Day. Cook encourages businesses to stand out by offering an exceptional user experience for their customers. But, this isn't a one-off process. "Optimizing for user experience is a continual process," said Cook. To keep users returning to your website, factor in an engaging user experience that puts the consumer top-of-mind.
Get Started on Your Website Redesign Checklist
A website's design is important for a brand's success. While businesses might be stuck on where to begin, consumers are drawn to multimedia experiences, accessible navigation, visually appealing fonts and colors, and an engaging user experience. As digital trends continue to evolve, businesses must be prepared to revamp their websites frequently while considering their consumers and their experiences.
About the Survey
Top Design Firms surveyed 500 consumers in the U.S. to learn more about their thoughts regarding website design. 40% of survey respondents were female;36% were male; 23% did not identify their gender. 13% were between the ages of 18 and 34 years old; 29% were between 35 and 55, and 35% were 55 and older. 24% didn't specify their age. Respondents were from the South (33%), Midwest (31%), West (23%), and Northeast (12%)
About the Author
Anna Peck is a content writer & editor at Top Design Firms, a business resource for top-ranked web and digital firms.
Need help selecting a company?
Based on your budget, timeline, and specifications we can help you build a shortlist of companies that perfectly matches your project needs. Get started by submitting your project details.
Get Started