10 Eye-Catching Abstract Logo Examples to Inspire You
A well-designed logo will catch an audience's attention, be memorable, and reflect the company's brand identity well. Over the last few decades, abstract logos have become increasingly popular. Check out these examples to inspire your logo design. 
Updated April 11, 2022
Need help selecting a company?
Based on your budget, timeline, and specifications we can help you build a shortlist of companies that perfectly matches your project needs. Get started by submitting your project details.
Get Started
What is an Abstract Logo? 
Like traditional logos, abstract logos are images used to represent a brand. However, they're unique because they're conceptual — they don't explicitly say name or describe a brand. 
An abstract logo communicates important information about a business without having to look like anything in particular. It's up to logo designers to identify how to represent relevant values and concepts visually without requiring a concrete image to communicate their message. 
In turn, viewers then interpret the final abstract symbols to develop their own ideas about the business. For effective abstract logos, both the designer's intention and the viewers' interpretations are aligned. 
Aligning design intentions with audience perceptions is no easy task. Companies may desire the contemporary, sleek stylings of an abstract logo but are hesitant to risk communicating ineffectively with audiences. 
Begin with Researching Different Abstract Logos
When ideating on abstract logos, it can be difficult to know where to begin. In any logo design project, it's helpful to have inspiration. 
Doing some research before diving into your own process will help you identify logo elements you enjoy while educating you on how other companies worked through challenges while developing their own abstract logos.
This article provides 10 modern abstract logo examples that accurately portray key elements of company brands.
Looking to create an abstract logo for your own business?  Connect with a logo design company using our directory of top agencies in your area. 
10 Abstract Logo Examples
1. Airbnb
The Airbnb logo may appear to be completely abstract, but it actually combines several meaningful symbols that strongly represent core values of the business. The logo itself appears to be an abstracted heart shape. 
The Airbnb brand guidelines indicate that the logo was carefully designed to showcase symbols for people, places, love, and the letter "A" in a single shape.

  
Source: The Branding Journal 
As a company aims to compassionately connect people with places to stay, Airbnb's symbol choices for the logo are apt. The final logo communicates what is important to the brand without needing to concretely explain each concept. 
Not only has the brand achieved a modern, simple logo that's well suited for the digital space, it's also ensured that key elements of the company's services are visually represented.
2. Spotify
Spotify is known for providing streaming services to consumers, boasting an extremely wide variety of music and podcasts. The brand's simple, abstract logo concept effectively portrays its core services with just a few shapes. The brand mark features three stacked lines of increasing lengths all contained in a circle. The mark along with its green and black brand colors are recognizable to many.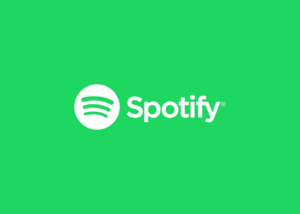 Source: Spotify Newsroom 
This simple logo evokes many of the core tenets of Spotify's platform. The three lines tie to both the digital nature of the streaming service and the auditory products they deliver to users. However, the concept behind the logo extends to the desired reaction of consumers. 
According to Collins, the agency that designed the brand mark, the image symbolizes the "burst" of emotion one feels during the moment in which they connect with a song. With an abstract logo that effectively captures the full experience of their platform, Spotify has been able to set the standard for the digital audio streaming market.
3. BP
While many companies have started using abstract brand marks in the recent past, energy giant BP was an early adopter of the trend. First seen in 2000, BP's logo features bursts of white, yellow, and green configured in a manner that closely resembles the sun.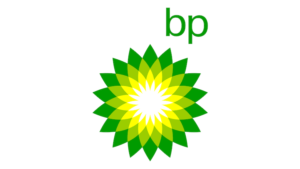 Source: BP 
Dubbed the Helios by the company, this image has a great deal of meaning behind it despite a lack of complexity. Its depiction of the sun connects the brand's identity to the greatest natural source of energy while providing a warmth not typically associated with oil and energy companies. 
The interlocking shapes within the logo provide an additional message. At the time of its launch, BP had completed a number of mergers and acquisitions. With different parts uniting to form a cohesive image, the logo communicated to employees an overarching desire to come together and deliver a high-quality product under the BP name. 
The Helios has remained unchanged for over 20 years, a testament to its success from both an internal and external standpoint.
4. Robinhood
Like energy, financial services can seem daunting to consumers. Yet, through its logo, Robinhood works to accomplish its mission of using technology to eliminate commission fees and encourage everyone to trade in the stock market. The logo features a green feather silhouette. The negative space within the silhouette makes the shape of an upward arrow.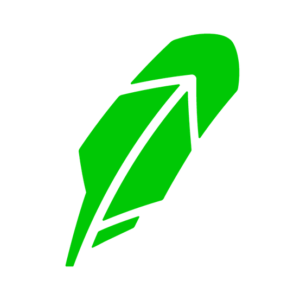 Source: Robinhood 
Each aspect of the logo is intentional. The feather ties to the English folk hero who, in line with the company's goal, dedicates his life to leveling the playing field between the rich and poor. Additionally, the arrow represents the gains individuals can make through commission-free stock market trading. 
Even the shade of green that Robinhood uses is deliberate. Alex Bond, a senior product manager for the firm, notes that the use of a bright green evokes the traditional symbol of market gains while remaining non-threatening. 
This helps them connect with a younger audience than their competitors. With its meticulously-crafted brand mark in tow, Robinhood has been able to amass an army of consumer investors and disrupt the financial services market.
5. Pepsi
While it's only existed in its current form for a little over a decade, the Pepsi Globe is an abstract logo that incorporates many years of tradition for the well-known soft drink brand. The globe is made up of red and blue halves separated by a white linear figure.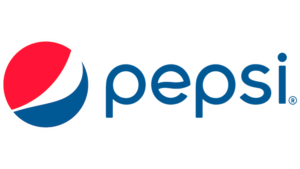 Source: logos-world 
The logo is rooted in a World War II rebranding effort, when Pepsi incorporated blue into its red-and-white color scheme to elicit feelings of patriotism from its customers. The globe itself originated as a bottle cap with the word "Pepsi" in the white space in 1962. 
After several logo redesigns simplified the cap shape into more of a circle, "Pepsi" was finally removed from the white space in 1991 to create the globe. With its current form solidified in 2008 by the Arnell Group, the Pepsi Globe has a much deeper meaning than its simple appearance might indicate. 
In addition to its patriotic color scheme, the globe's white area is designed to resemble a smile while its upturned direction symbolizes a commitment to innovation. The positioning of each shape within the globe is derived from the Golden Ratio. Years of marketing effort have come together in the Pepsi Globe to create an abstract brand mark ripe with symbolism.
6. Nike
Although it has gone through some minor design changes since it originally was adopted in 1971, Nike's swoosh is one of the most recognizable abstract logos in the world and is now valued at $26 billion.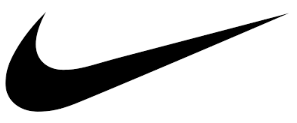 The swoosh is particularly effective because it conveys strength and action while conveying ideas of movement and power. Additionally, it is supposed to allude to the Greek goddess of victory's wings, of which Nike is named after. 
As an athletic apparel company, the image fits perfectly with the brand's message, which seeks to inspire athletes all over the world. 
While the swoosh has traditionally been shown in orange and white, Nike has used a variety of colors to include the logo in apparel and ads. Recently, they have adopted black and white in most of their ads to reflect modern logo trends. 
7. NBC
The National Broadcasting Company (NBC) is the older major broadcasting network in the US and has been operating since 1926. However, they didn't adopt a peacock as their logo until 1956 when visual brandings became an essential part of their business. Although the logo has been adapted as recently as July 2020, it has not changed much since 1986. 
While the original logo was clearly a peacock, the image has become more abstract over time. Nowadays, a viewer has to look carefully at the image to uncover the true shape — it's not obvious that the image is a peacock.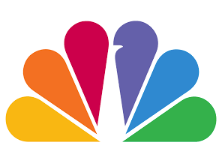 Nowadays, the NBC logo isn't obviously a peacock, but if you look closely at the negative space in the middle of the image, you can see a beak. This beak is also facing the right. In older versions, the beak was facing the left. 
NBC was also very purposeful in their use of color in their logo design.  Each of the "feathers" is a different primary color, to represent each of NBC's divisions: yellow for news, red for entertainment, blue for network, orange for sports, green for productions, and purple for stations.
8. Olympic Rings
The ultimate goal of the Olympic Games is to "Cultivate human beings through sport and contribute to world peace." Since the modern Olympics was reintroduced in 1894, the event has sought to bring people together from different nationalities and cultures and unite them as one. 
With that in mind, the founder of the modern games, Baron Pierre de Coubertin, sought to come up with a symbol to represent the spirit of the games in 1913. Since then, a version of the five interlocking rings has been the emblem of the Olympics.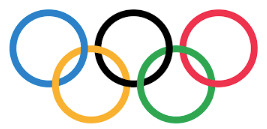 Many people believe that each ring symbolizes a continent : blue for Europe, yellow for Asia, Black for Africa, green for Oceania, and red for the Americas. However, the colors were originally chosen because at least one color appeared on the national flag of each country participating in the games at the time it was created. 
Nevertheless, the rings continue to symbolize unity and coming together in the name of sportsmanship. 
9. Target
According to Target, a survey in 2003 revealed that 9 in 10 (96%) consumers recognized the Target logo, making it one of the most recognizable symbols in the country. 
When Target initially launched its logo in 1962, the emblem was a little more complex than it is today. Initially, the logo had three rings instead of two and more closely resembled an actual target. At the time, the logo also included the brand name in the center.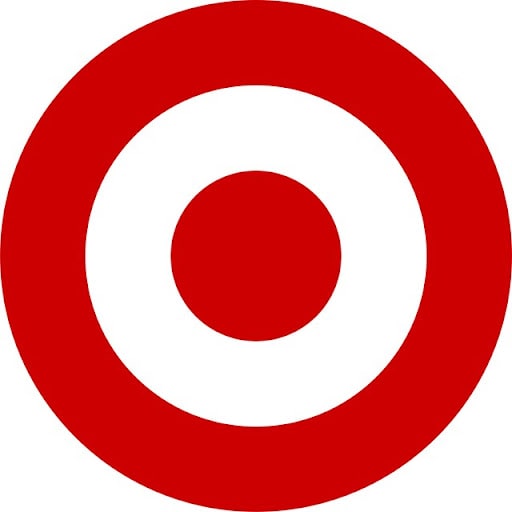 Source: Target
However, after briefly switching to a typographic font in the late 1980s, the company symplified the image to just a single circle and outer ring, making it more modern and abstract. 
"The Bullseye," as it's known, is more than just a pictorial representation of the brand name, Target. The imagery and the name work together to convey a message: the store always hits its mark. 
The department store is a one-stop shop, offering everything from groceries to clothing and appliances. This abstract logo conveys to customers that they will be able to find anything they need at Target. 
Since the icon is so recognizable, Target was able to drop the company name in advertisements and flyers in 2006. Now the logo appears on its own. 
10. Mitsubishi
At first glance, Mitsubishi's logo looks very simple, but the three-diamond image is packed with meaning.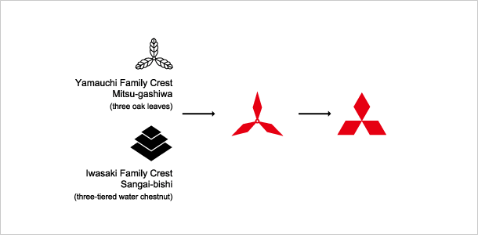 The original founder of Mitsubishi, Yataro Iwasaki, chose the mark because it combines his family crest as well as his first employer's. 
Iwasaki's family crest is the three-tiered water chestnut, which looks like three black diamonds stacked on top of one another. His first employers, Tosa Clan, use the three oak leaf emblem as well. Combined, they create the Mitsubishi logo. 
This design actually influenced the brand name as well. Three in Japanese is "Mitsu" and water chestnut is "hishi." However, in Japanese, the "h" is often pronounced as a "b." As such, Mitsubishi roughly translates to three water chestnuts. 
Unlike some of the other brands that use abstract logos to convey messages to consumers, Mitsubishi's is unique because it is used to honor the founder's family and past. 
Abstract Logos Represent Company Core Values
By creating an abstract logo, businesses can employ modern design trends while visually reflecting key product differentiators. 
The colors and symbols used in an abstract logo are key for companies looking to differentiate themselves.
As businesses seek inspiration for uniting contemporary design with their individual core values, they should look to successful companies with established abstract logos for best practices.
Companies like Nike, Target, Spotify, and Pepsi are instantly recognizable thanks to their unique look. However, they're still able to convey their brand message. 
Does your company logo do that? If not, it may be time to update your logo design. 
Need Help Selecting a Reputable Logo Design Agency?
We've created a directory of logo design agencies to help you compare and connect with the right companies that align with your goals and budget. Use client review ratings, services offered, and client focus to create a shortlist of logo design firms. If you want personalized recommendations, share your project details with us.
Additional Reading
Need help selecting a company?
Based on your budget, timeline, and specifications we can help you build a shortlist of companies that perfectly matches your project needs. Get started by submitting your project details.
Get Started